Y6 Last Day (Photos)
Today was a great day for Y6! In the morning, we played some classroom games and a big game of hide and seek in the school grounds. Before lunch, the children were extremely helpful in helping me move my classroom furniture in preparation for September (saving me lots of time and pulled muscles!). In the afternoon, we headed to the forest school area which hosts our firepit and new rope swing. The children thoroughly enjoyed pushing me as high as they possibly could! After this, we had a den building challenge where, in teams, the children were tasked with building the most waterproof den. Their dens were put through a rigorous testing stage via Mr Turvey and a watering can. Once the dens were built and a winner was decided, we ended the afternoon with toasted marshmallows. The children happily left school to a parade hosted by the younger children. A great day all round!
All of the pictures taken today are attached below, but here are some of the highlights:
All smiles in the morning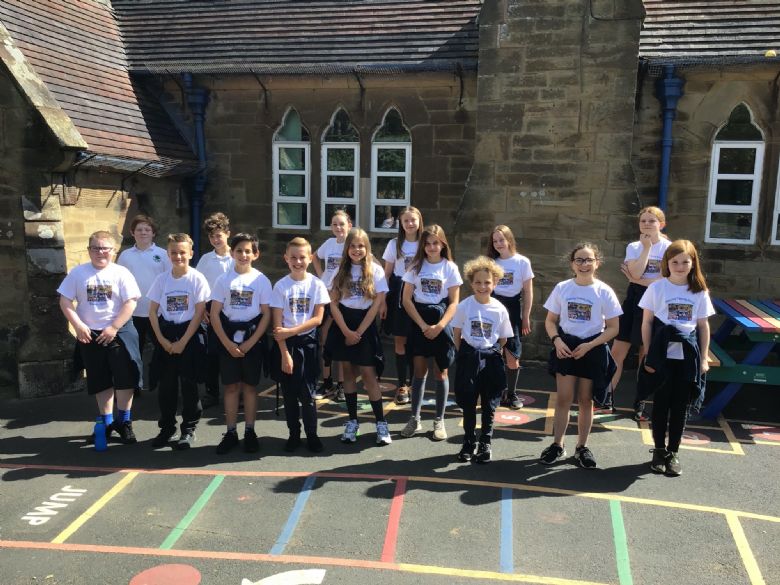 JUMP!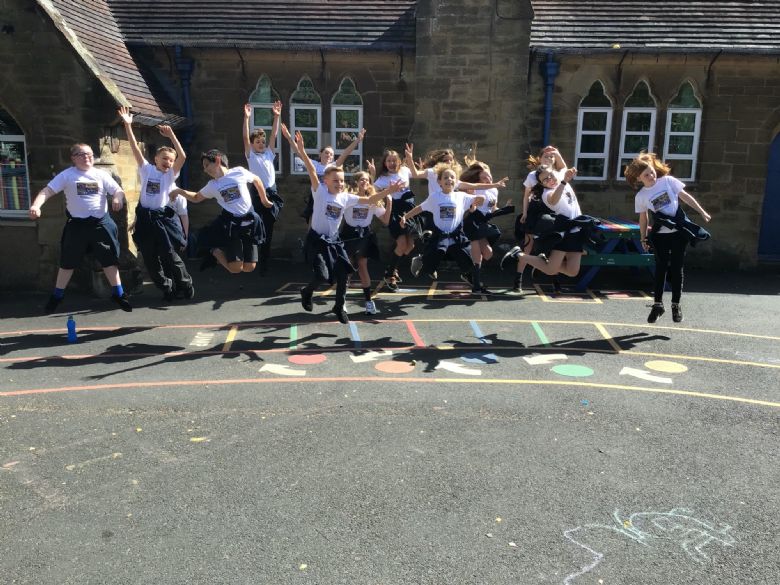 Y6 in their matching hoodies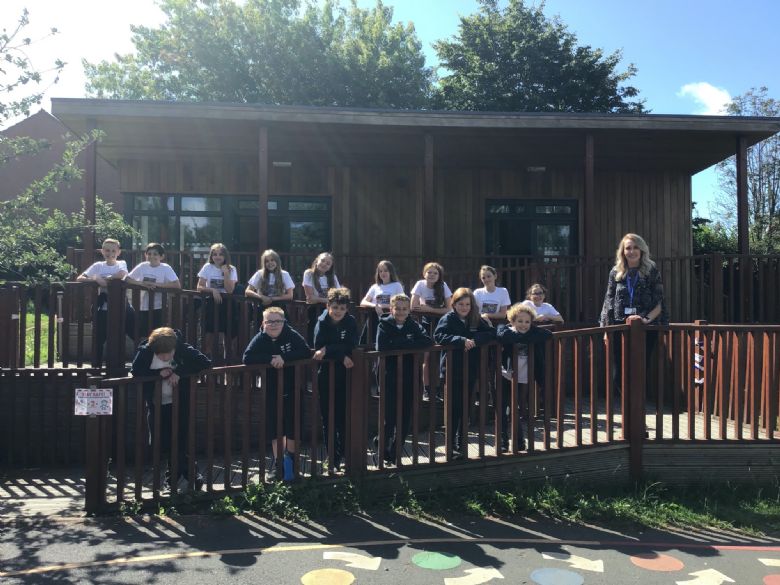 Signing our shirts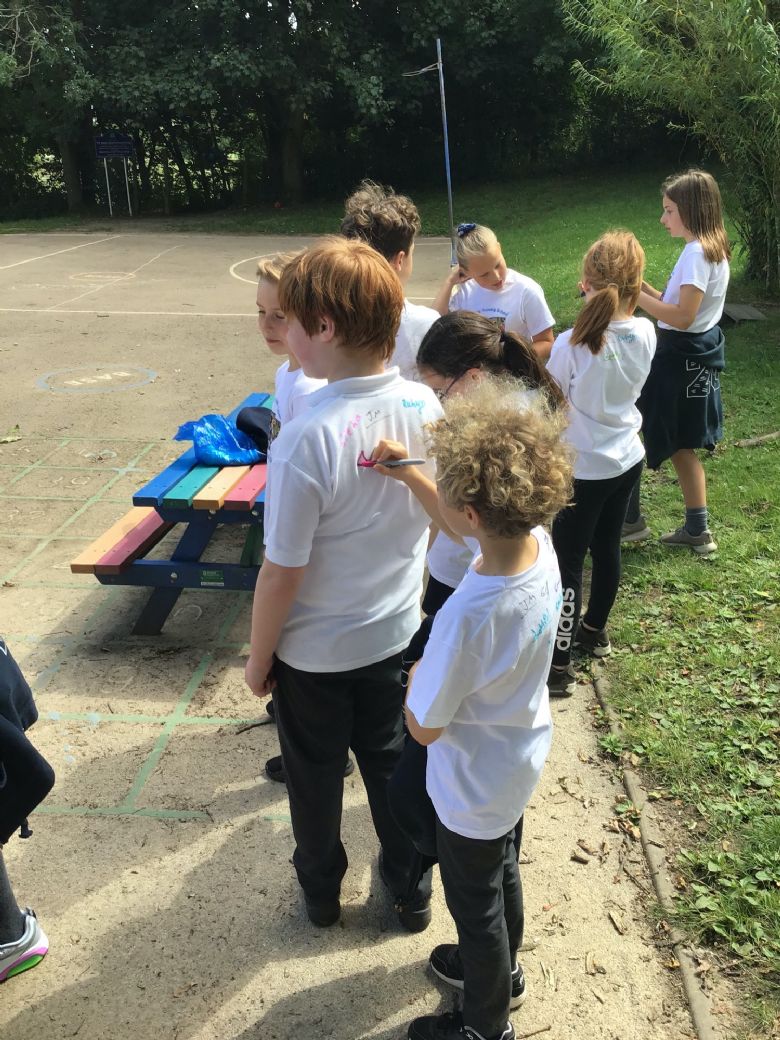 Having Lunch
On the rope swing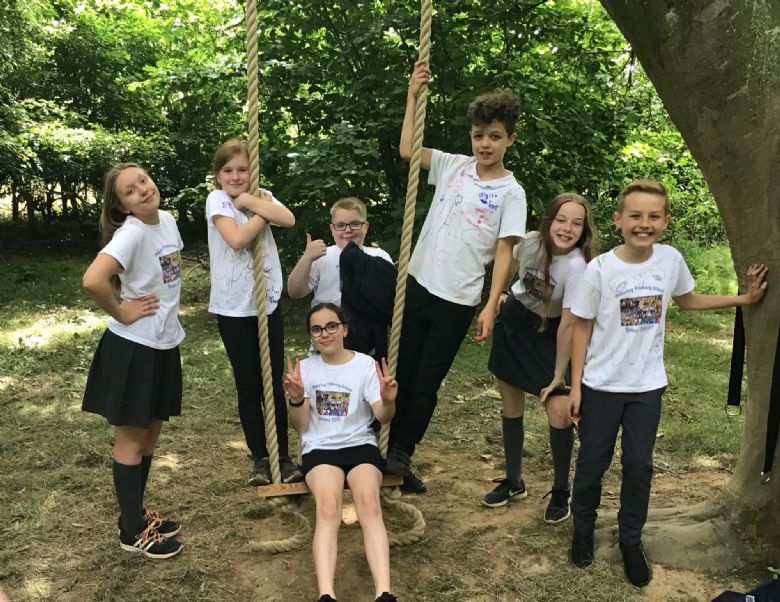 Pushing Miss Harvey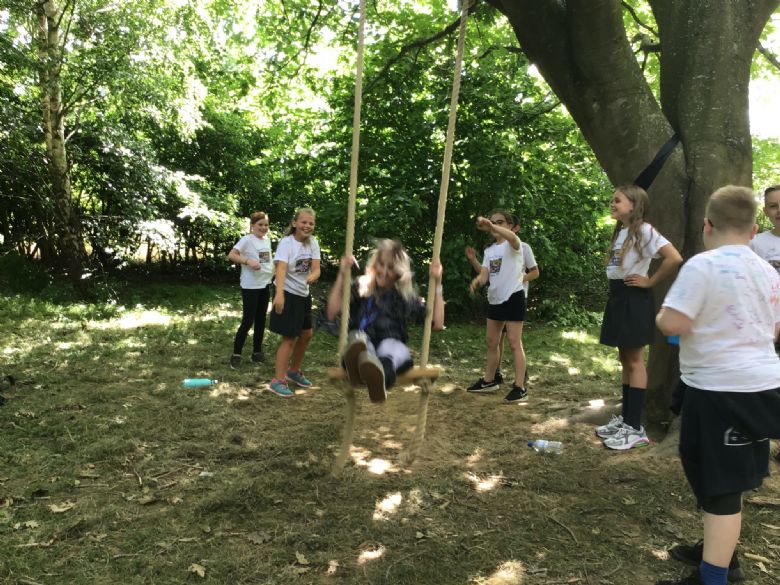 Building the dens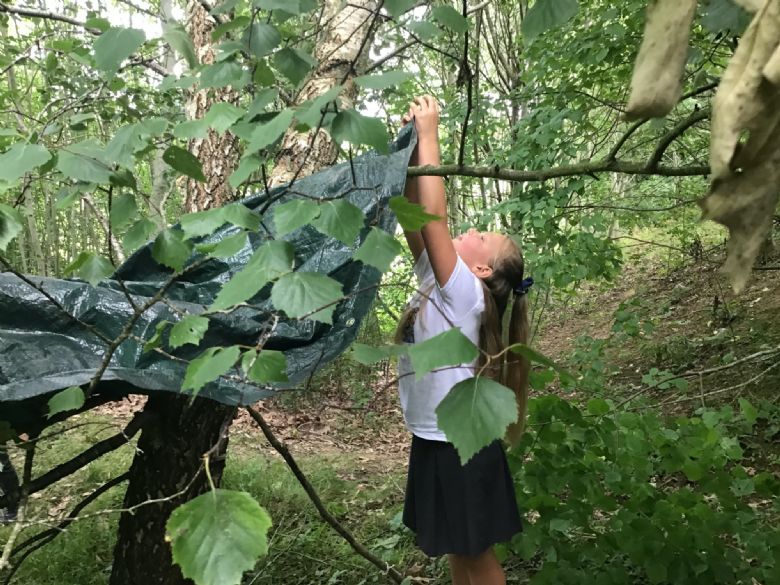 In the den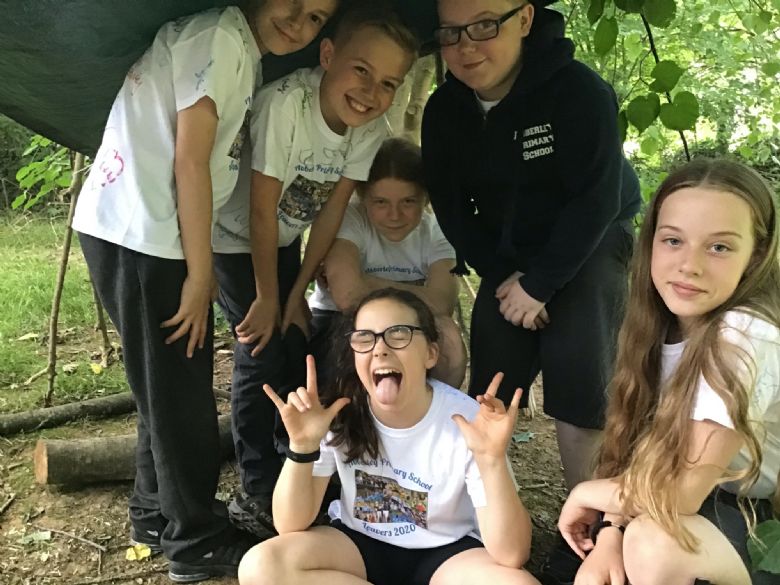 Testing!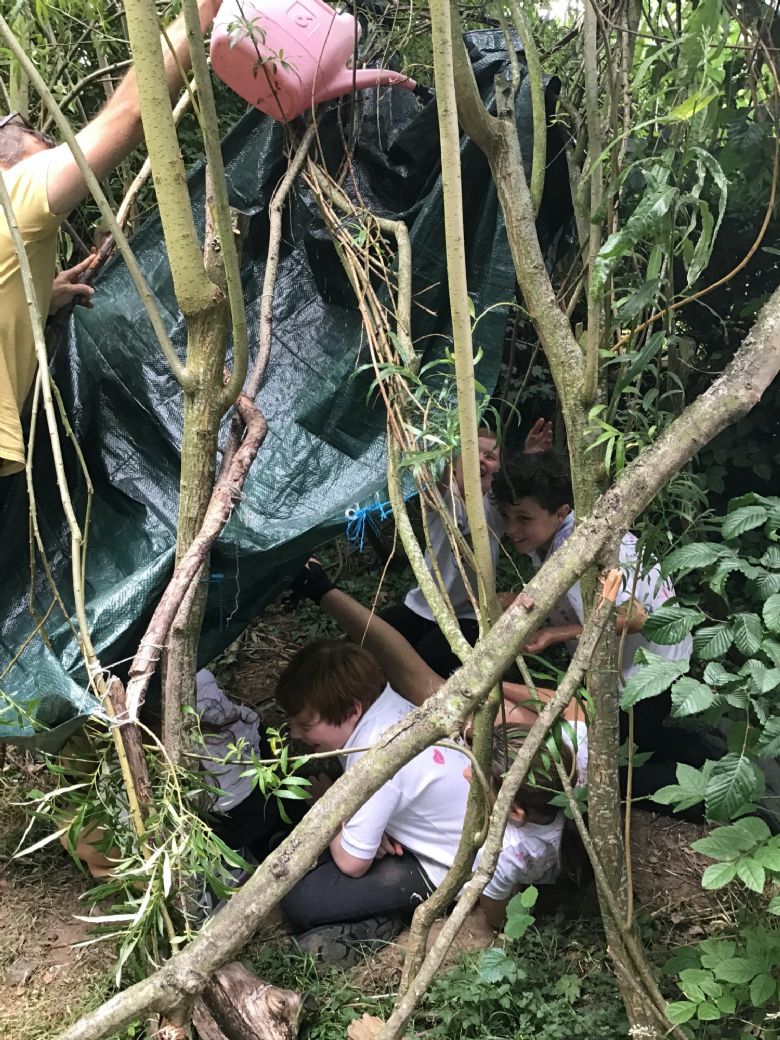 "I knew it was a bad idea to rebuild from scratch 3 minutes before times up..."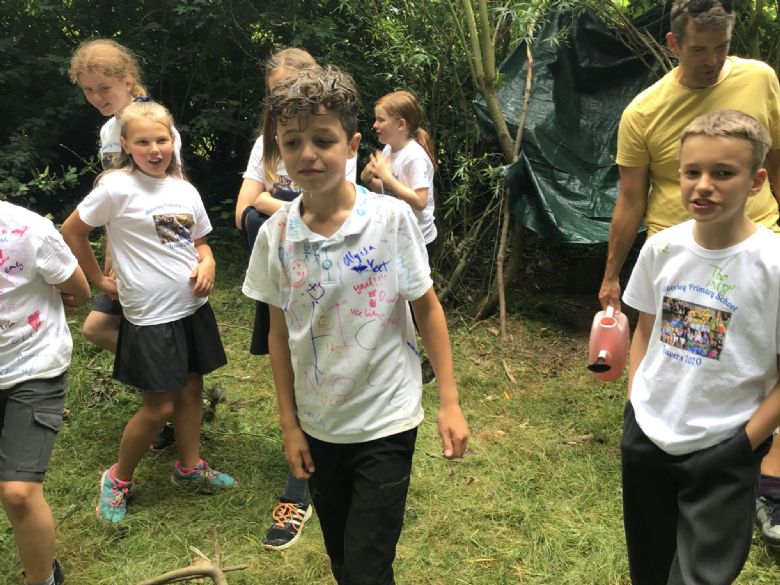 Around the firepit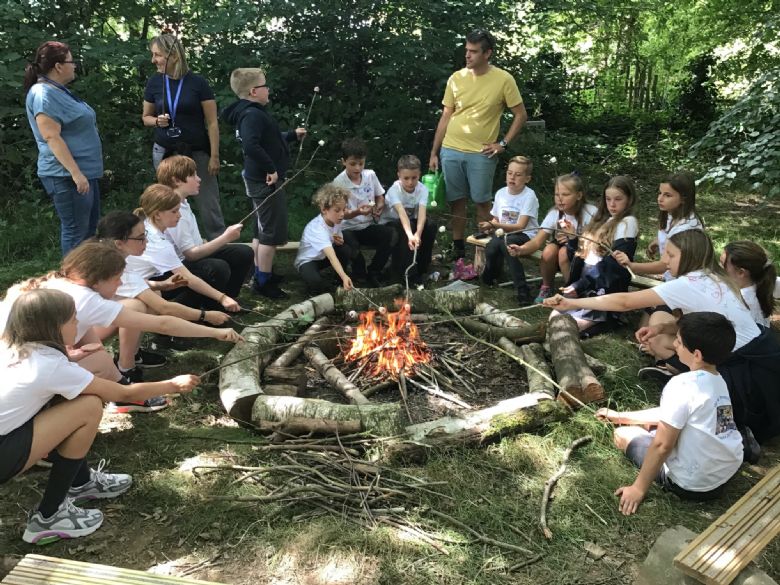 Goodbye Y6!