Wrens home learning
Hello Wrens
Welcome to the second week of Home Learning!
I hope you are all keeping well and busy. It was lovely to see the photographs you had sent in on the newsletter last week - I really enjoyed seeing what you had all been up to and there were some fantastic examples of your learning. Keep up the great work!
I suggested last week that you could make an "Abberley rainbow" to display in your window. I had a go with my children and here is the result. Can you spot our values? It certainly brightens up our window.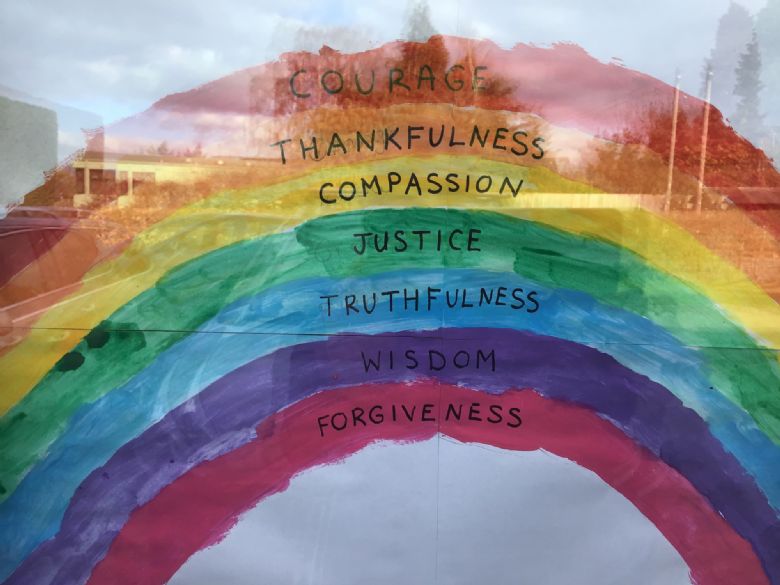 We have some helpers with our learning this week. They are called Purvis and Mickey Thompson. Purvis is the white mouse and Mickey Thompson is the brown one. Purvis is a bit more sensible than Mickey Thompson. Look out this week for some stories about them on the Stories page.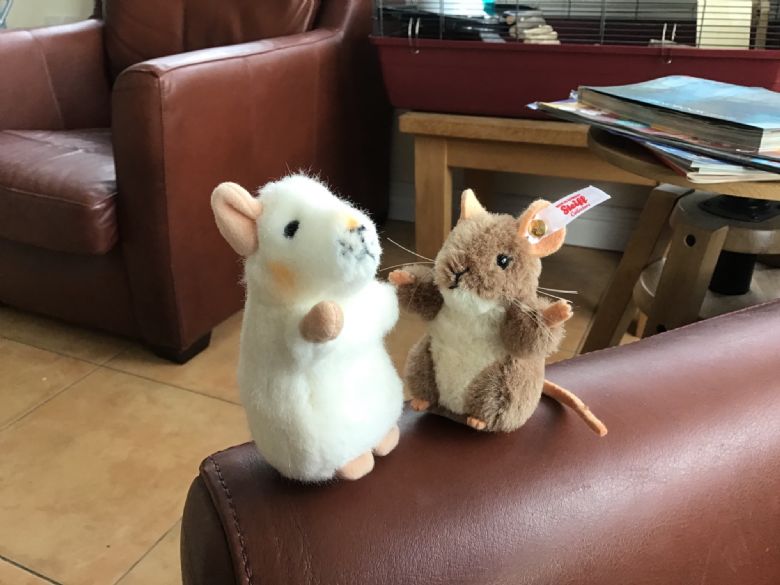 This week your weekly projects are an RE task based around the Easter story and some outdoor learning activities.
All the details are attached below.
Make sure you wrap up as it isn't as warm as last week. There is a scavenger hunt for you to have a go at - don't worry if you don't do it all in one go, some of the things are quite tricky to find. I have also attached another sheet of outdoor learning ideas. These can all be done at home. It would be lovely to see some photos of you having a go at them.
There will also be daily phonics activities and in maths we are learning all about money.
Keep busy and happy.
Best wishes
Mrs Lightfoot
Please follow the links to the right to complete your home learning for each day.
I have left the attachments from last week just in case you still need them.