Wednesday 20th May
Hello Wrens
Yesterday I was in school looking after the children of some of our key workers. Mickey Thompson and Purvis came with me and had fun exploring outside in the sunshine. Their favourite activity helping the children do a scavenger hunt. They came up with some very inventive finds! If you would like to have a go at the same scavenger hunt I have attached it below.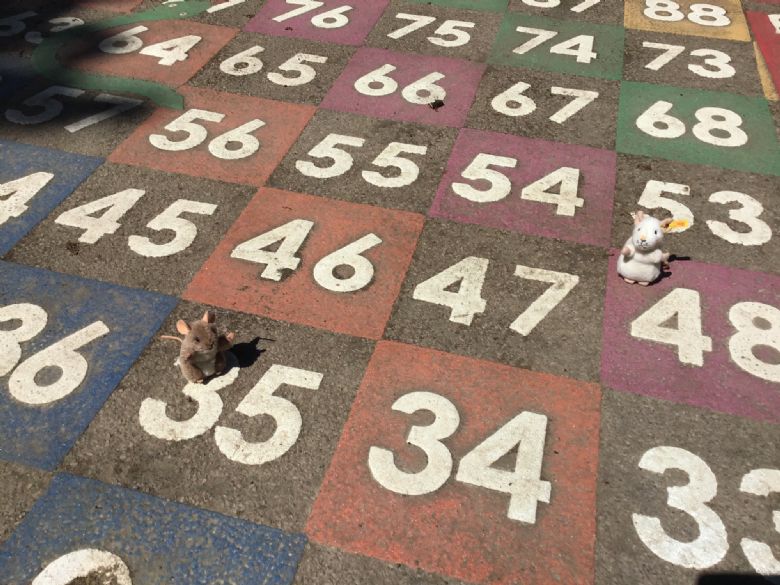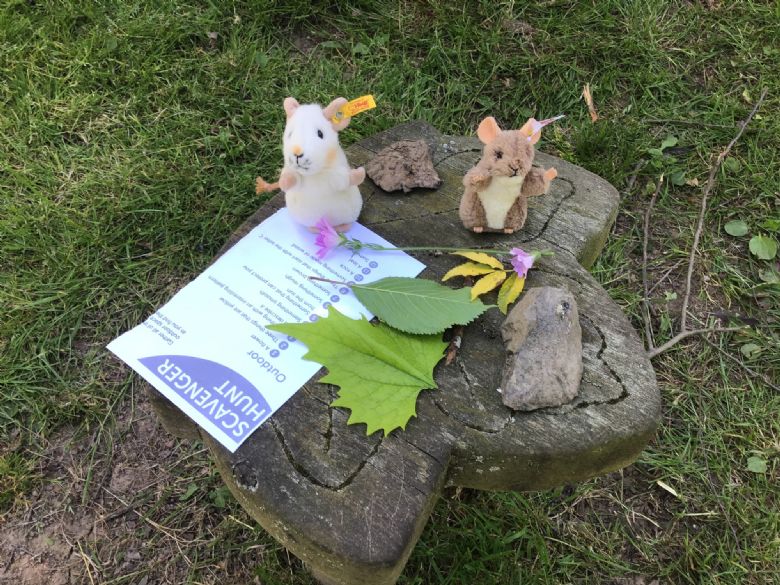 RE.
Our stories today are from the Islamic faith. Their special holy book is called The Quran. Please click on the link below to listen to the stories.
The story of The Prophet and the Ants and the story of The Crying Camel.
What do you think these stories teaches us about how we should treat animals? What can we do to care for the animals around us? How do you look after your pets at home? How can we protect wild animals and keep them safe?
English.
Today we are going to be using the story maps we made yesterday to write the first part of our beanstalk story. For today we are just going to write about the first 2 or 3 pictures in our story map.
Parents - Reception children should have a go at writing a sentence for each picture to say what is happening in the story. Year 1 children should be able to write 2-3 sentences for each picture to tell their story.
Mickey Thompson and Purvis started their story. Purvis decided to type it so you could read it better. He is very good at typing!
One day Purvis and Mickey Thompson planted some magic beans. The next day they had grown into a huge beanstalk. They decided to climb up the beanstalk to see what was at the top. It was a very long way. When they got to the top they were in Candy Land. It was amazing! Everything was made out of sweets. There were giant candy canes with red and white stripes and colourful lollipop flowers. It tasted yummy. Then they saw some pink and white marshmallows. They jumped on them. It was like a trampoline!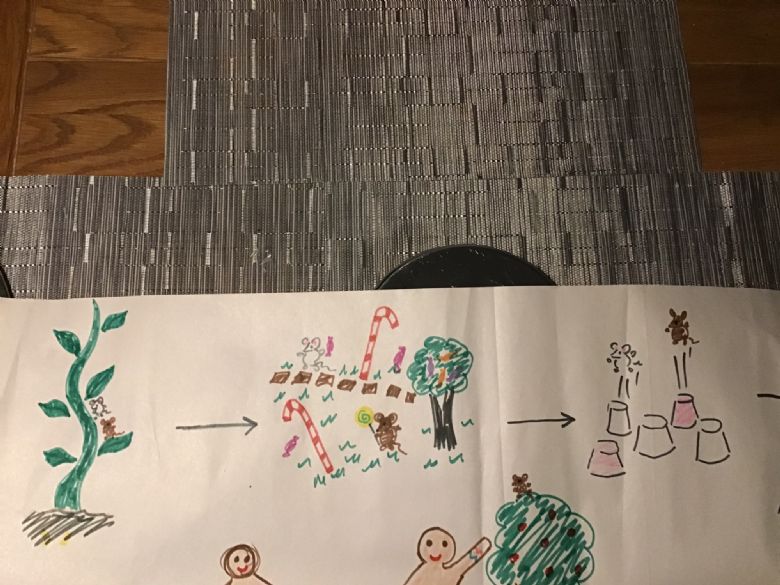 Mickey Thompson and Purvis only wrote about the first 3 pictures in their story map and will carry on with their story tomorrow. Did you spot the adjectives they put in their writing to make it more interesting?
Maths.
We are going to be carrying on with our work on sharing and dividing today.
Reception.
Today we are going to be doing some activities to practise what we learnt about sharing into equal groups yesterday. Have a go at the link below for a doggy based sharing game.
Below there is a interactive powerpoint to practise your sharing skills.
Have a go at the mini beast challenge sheets. Can you make sure all the mini beasts have an equal amount of leaves to eat?
Parents - there are 3 different sheets for this activity which get progressively harder. Please only do the levels you feel are appropriate for your child. You will find it will helps if you use objects to represent the problem.
Year 1.
Last week we learnt about using arrays to help us solve multiplication problems. Today we are going to be looking at arrays again but thinking about how we can use them when we are dividing.
Purvis made an array of 8 cups.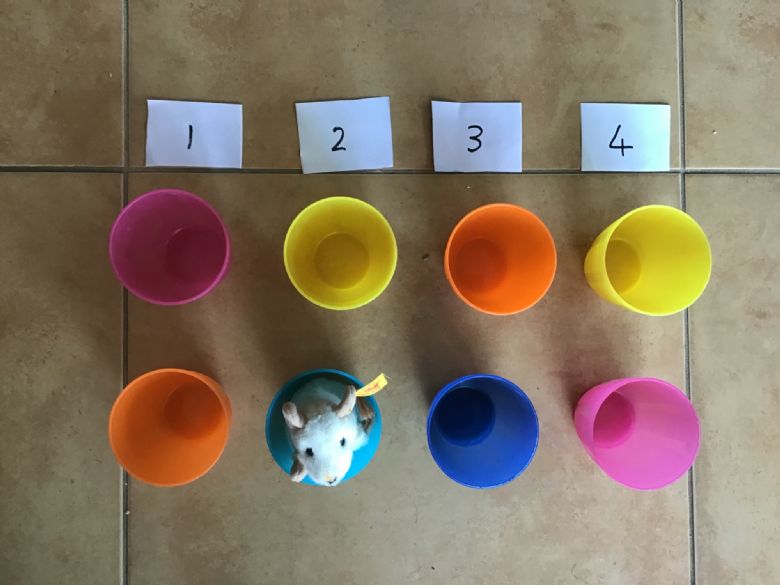 If Purvis chooses to share his 8 cups between 4 people they will each have 2 cups. We can see this by looking at the array. Each of the 4 columns has 2 cups in it. The number sentence will look like this
8 ÷ 4 = 2
This time Purvis is going to share his 8 cups between 2 people.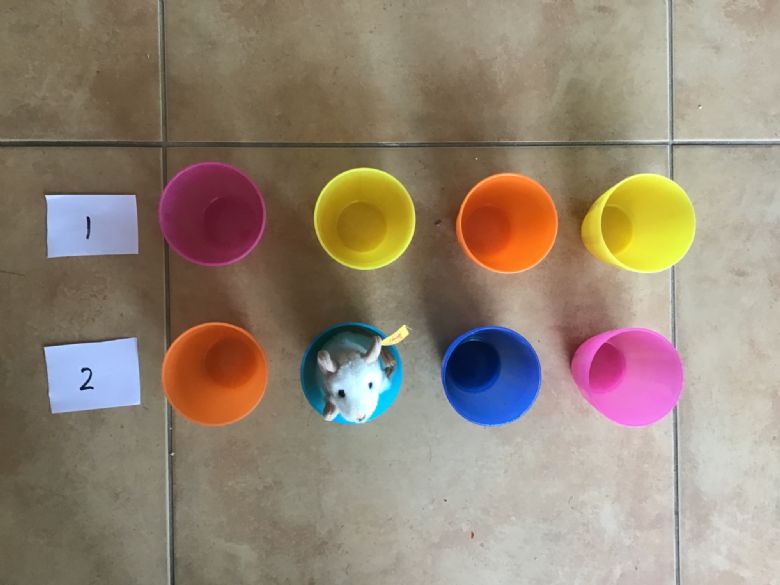 If we look at the 2 rows on the array we can see they each have 4 cups in them. This time our number sentence looks like this
8 ÷ 2 = 4
By arranging our objects in an array we can see 2 different ways we can share the same number. When writing a division number sentence we always start with the number of objects we are sharing. This will be the biggest number.
Now have a go at writing two division number sentences for the array Mickey Thompson has made out of bananas.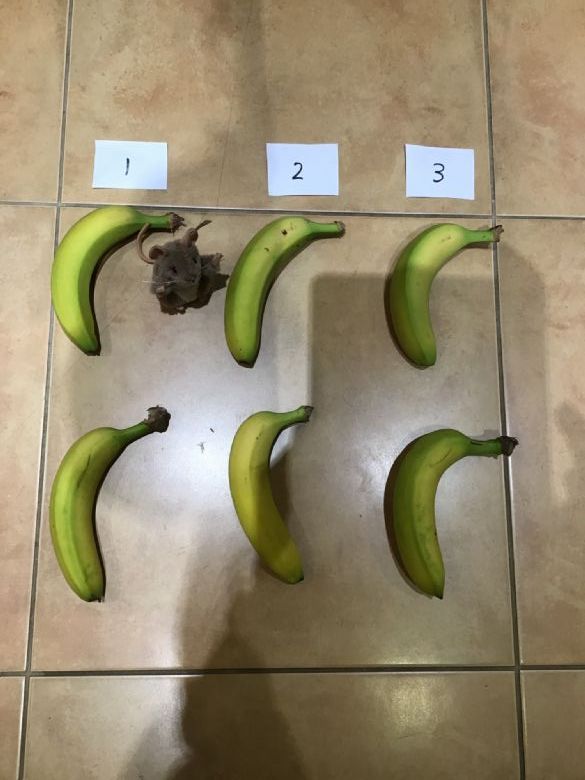 Now have a go at solving the arrays on the sheet attached below.
Parents - there is only one sheet today but there are some hints for if your child is finding it tricky and an extension activity at the end.
Have a go at the doggy division game by clicking the link below for more practice.
Have fun
Mrs Lightfoot (and Purvis and Mickey Thompson)