VE Day - Friday 8th May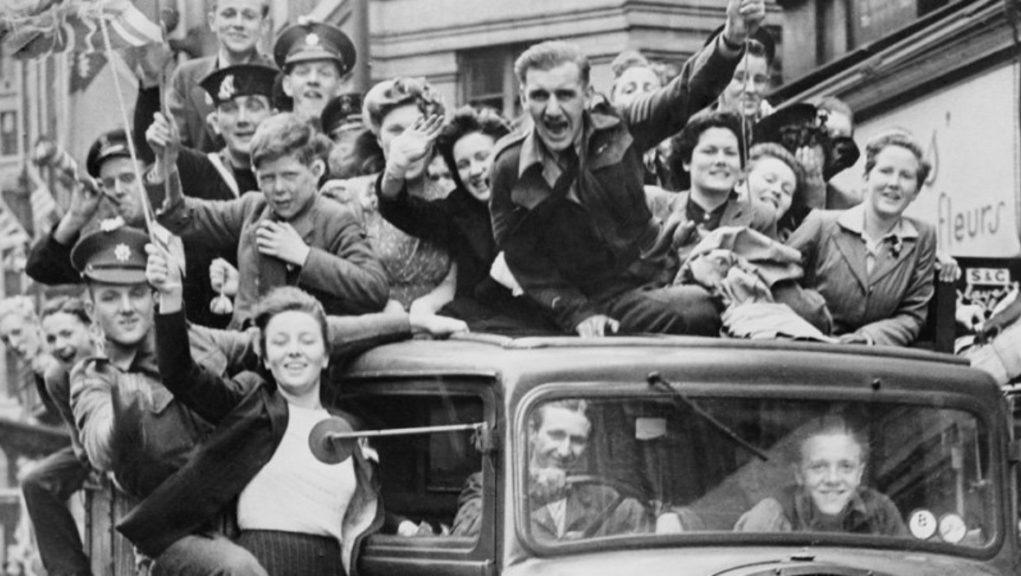 It must have been such a huge relief when the war ended. We are so lucky that relative peace has existed across our country for 75 years. Despite the current circumstances, we would like everyone in our community to join together in gratitude and celebration for those who have sacrificed and who continue to sacrifice to keep us safe and free. Friday marks the 75th year since the VE day celebrations.
Listen to the podcast found at the bottom of this page which tells more about the story of WWII and VE Day in the words of two children.
https://www.historystorytime.com/e/ww2-ve-day-the-75th-anniversary-of-victory-in-europe/
We would like all of you to make this day special. No official home learning will be set for the children as it is a bank holiday. However, we would like the children to be involved in planning for the celebration by making bunting, contributing to the baking, preparing a sound track of music to play and dressing in the style of the period where these things are possible. The pdf below contains ideas to do/print in preparation for the celebration.
If the weather is nice, this might be a garden party or dinner or it could be inside. Maybe you will decorate your house. Please send photos of your celebration to [email protected]
Please note the newsletter will not be sent out until Saturday to allow for us to include as many of your photos of your celebrations as possible.