Purvis and Mickey Thompson's chocolate chip cookies.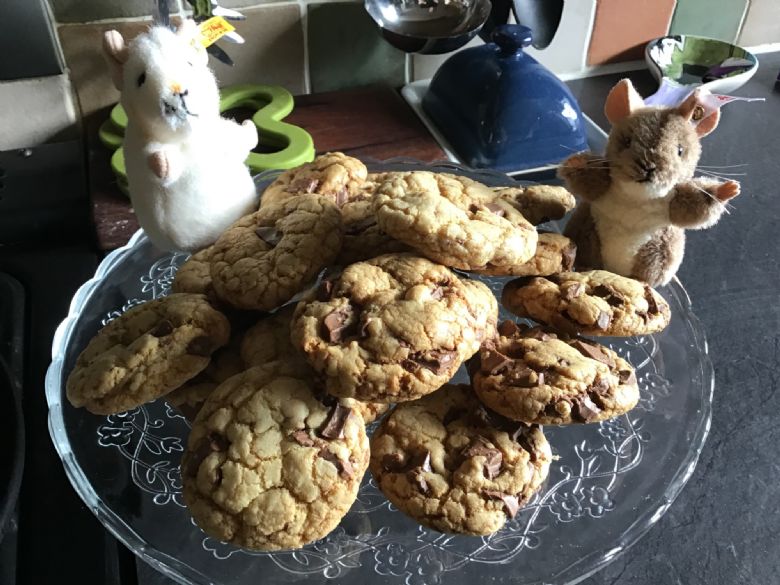 Ingredients.
150g soft unsalted butter
125g light brown sugar
100g caster sugar
2 teaspoons of vanilla extract
1 egg (fridge cold)
1 egg yolk (fridge cold)
300g flour
1/2 teaspoon bicarbonate of soda
1 x 326g milk chocolate chips
What do do.
1. Pre-heat the oven to 170 C or gas mark 3. Line a baking sheet with baking parchment.
2. Melt the butter and let it cool a bit. Put the brown and white sugars into a bowl, pour over the melted, cooled butter and beat together.
3. Beat in the vanilla, the egg and egg yolk until the mixture is light and creamy.
4. Slowly mix in the flour and bicarbonate of soda until just blended. Fold in the chocolate chips.
5. Put small balls of the cookie dough on to the baking sheet. Make sure you leave a gap between them as they spread out during cooking.
6. Bake for 15-17 minutes in the preheated oven or until the edges are slightly toasted. Cool on the baking sheet for 5 minutes before transferring to a wire rack.
Enjoy!