Purvis and Mickey Thompson's Healthy Banana Bread
Purvis and Mickey Thompson's Healthy Banana Bread.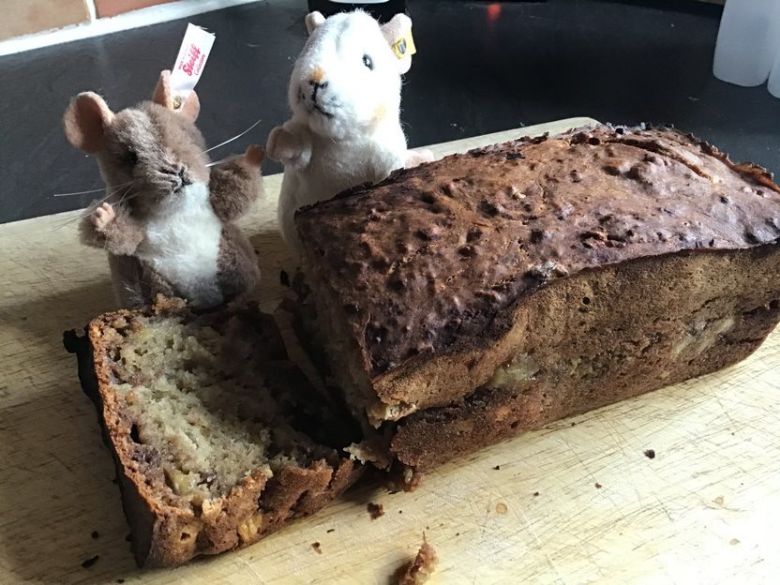 Ingredients
80g unsalted butter
1/2 cup honey
31/2 large or 5 medium ripe bananas
2 eggs
1 teaspoon bicarbonate of soda
1/2 teaspoon salt
1/2 teaspoon cinnamon
1 teaspoon vanilla extract
2 cups plain white flour
Instructions
Preheat oven to 180 degrees C. Grease and line a loaf tin.
Melt the butter in a bowl in the microwave.
Meanwhile mash the bananas in a large bowl. This is Mickey Thompson's favourite bit.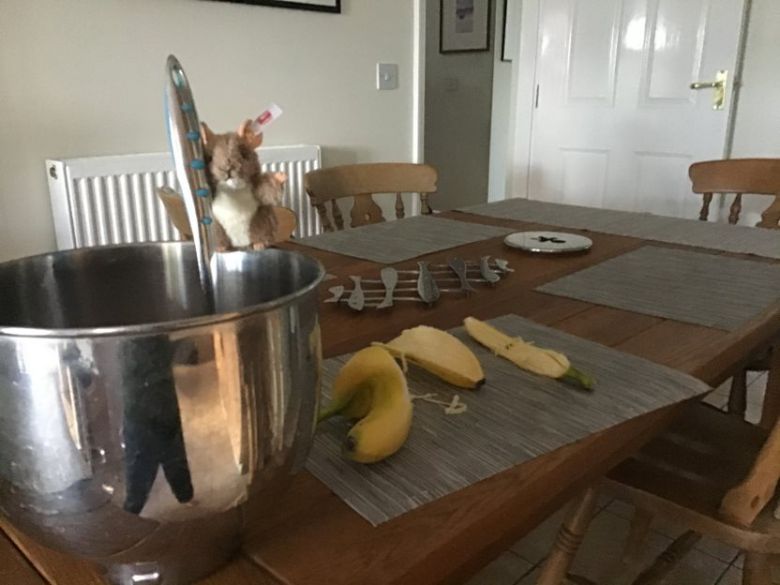 4. Add the honey and melted butter to the bowl and whisk to combine. Purvis was in charge of the mixture.
5. Whisk in the eggs.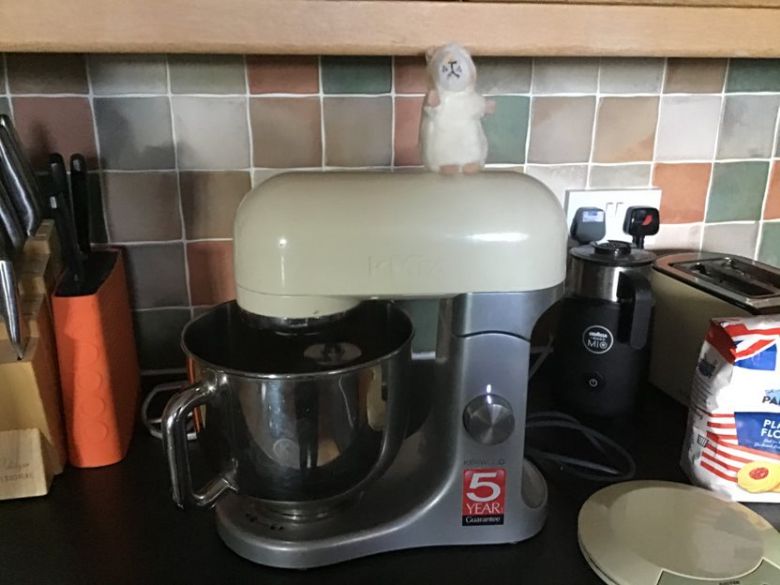 6. Add the bicarbonate soda, salt, cinnamon and vanilla to the bowl. Whisk until very well combined.
7. Add the flour and mix with a rubber spatula until just combined. You want all of the flour to be incorporated into the batter, but try not to over-mix.
8. Transfer the batter to the prepared baking pan. If you like cinnamon swirl a bit more over the surface of the loaf.
9. Bake for 55-65 minutes, until a toothpick inserted into the centre of the loaf comes out clean. Check on the banana bread after 35 minutes and loosely cover with foil if needed to prevent the top from over-browning
10. Let the bread cool in the pan for 10 minutes and then transfer it to a wire rack to finish cooling.
Happy Eating!