Phonics
Please find attached below some phase 2 (single letter sounds) flash cards, a sound mat and letter formation guide to help you in your phonics activities. Parents - all the activities below can be adapted for your child whether they are recognising and writing single letter sounds or have progressed to reading and writing simple words.
Day one.
Blending for reading.
Use your flashcards to practise saying your phonetic sounds. If you are unsure of the pronunciation of any of the sounds Mr Thorne on Youtube is a good resource. Can you think of an object starting with each sound?
The phonetic alphabet with Mr Thorne
Segmenting for spelling.
Ask your adult to hide 5 flashcards around the room, then go on a treasure hunt to find them. As you find each sound can you copy it carefully onto a piece of paper. Parents - you could extend this activity to hide 3 cards which make up a word. Can your child find the cards and write the word?
Day two.
Blending for reading.
Log onto Phonics Play using the link below and select Phase 2 Speed Trial game. How many sounds can you recognise?

Parents - this is a subscription site. However, it is possible to sign up for a 14 day free trial. Details of this are available on the home webpage.
Segmenting for spelling.
Choose 5 sounds and practise your letter formation. Can you think of a different way of writing your words? You could make rainbow letters with coloured pens, write outside with chalks or water or get messing and sprinkle some flour in a tray to write in! If you are confident writing single letter sounds - have a go at writing some CVC words (consonant, vowel, consonant) words. There are some picture prompts attached below to help you.
Day three.
Blending for reading.
Have a game of Cross the River. The cards are attached below.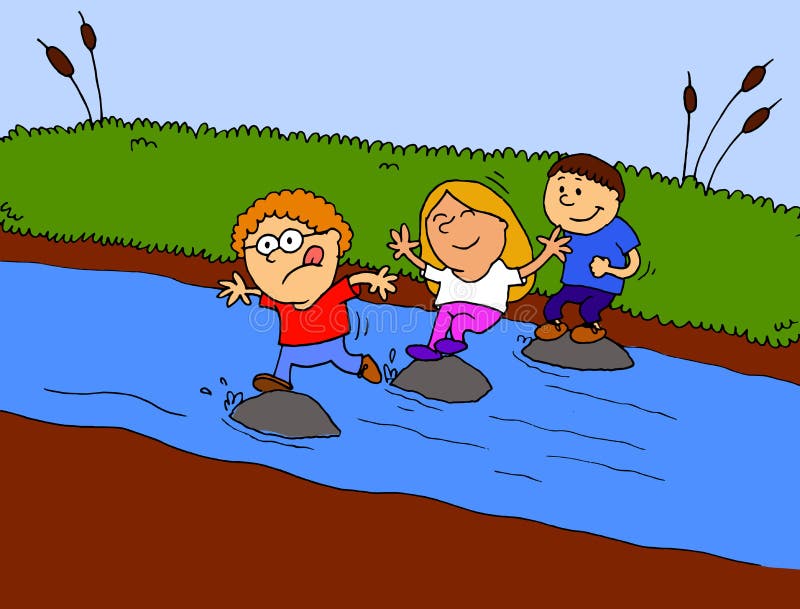 You will need to make a "river" with some stepping stones. For example the river could be your lounge carpet and the stepping stones could be cushions. Start with just 2 stepping stones and extend as you become more confident.
You will need a Cross the River cards (attached below) and your phase 2 flashcards.
Child "Please can I cross the river?"
Adult "Only if you have a word with the .......... sound in it"
If you have the sound that your adult has just called out in one of your words you move to the first stepping stone. If not you ask the question again, Play continues until you have crossed the river using all the stepping stones. Parents - try and see if your child can identify the correct letter on their card from listening to the phoneme. If they find this difficult see if they can match the grapheme on the flashcard with one on their flashcard.
Segmenting for spelling.
Can you make your own Cross the River cards? You can either write some CVC words or individual sounds on them. Don't forget to use them in your Cross the River game.
Day four.
Blending for reading.
Choose 5 CVC words and 5 CVC pictures. Can you sound out and blend the words using your sound buttons? Can you match the card to the right picture?
Segmenting for spelling.
Can you copy out some of the words you matched using your very best writing and thinking carefully about your letter formation. To extend this activity choose some other pictures and see if you can write down the word using your segmenting skills.
Day five.
Blending for reading.
Click on the link to log onto Phonics play (Phonics play ) and select Phase 2 Buried Treasure. Parents - choose whatever level your child feels comfortable with. If they are confident with the phase 2 sounds select all. If they are only familiar with a few sounds pick these ones. The object of the game is to blend the words displayed and put the real words in the treasure chest and the made up words in the bin.
Segmenting for spelling.
Choose one of the CVC writing activity sheets attached below to have a go at. Please do not feel you need to complete all the sheets. Just do as many as you feel happy with.