Monday 11th May
Hello Wrens,
How are your plants doing? My garden has certainly been enjoying the sunny weather this weekend. Take a look at our cress heads. They now have some lovely green hair. Mickey Thompson says he can't wait for his egg and cress sandwiches!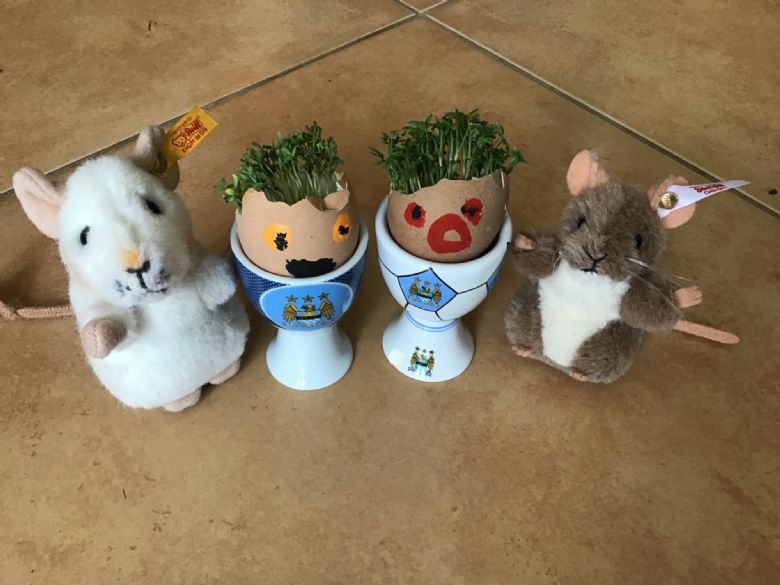 Our beans are growing too. Can you see which bit has grown first?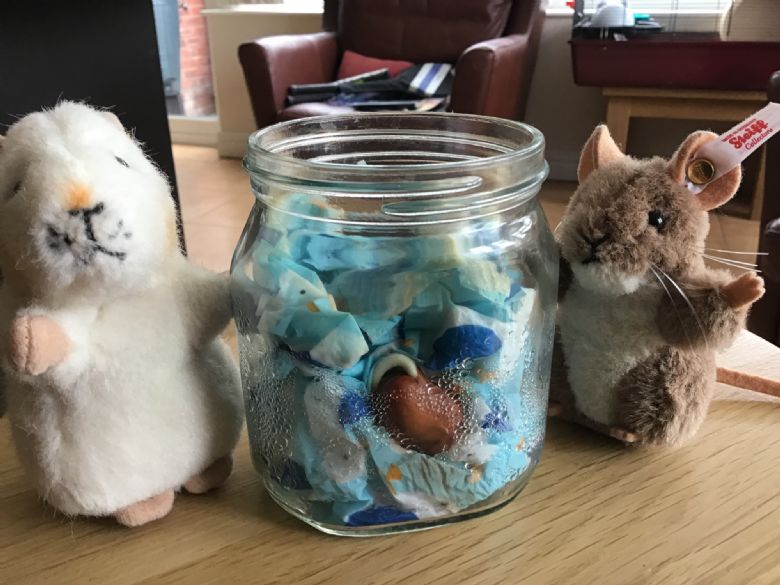 It is the root. Usually this would grow under the soil but because we are growing our beans in a jar we can see it. The roots help the plant get water and other nutrients, They also keep it safe in the ground. When our beans are a bit bigger we can put them in plant pots making sure the roots are under the soil. It's amazing to think the seeds we planted outside in plant pots are growing their roots under the soil before we can see the leaves.
English.
Today we are going to be thinking about our Jack and the Beanstalk story. I would like you to imagine you have a beanstalk in your garden.
What might you find when you climb to the top?
It could be any sort of magical land. I would like you to draw a picture and add some labels to tell me about your land. Mickey Thompson and Purvis had a go.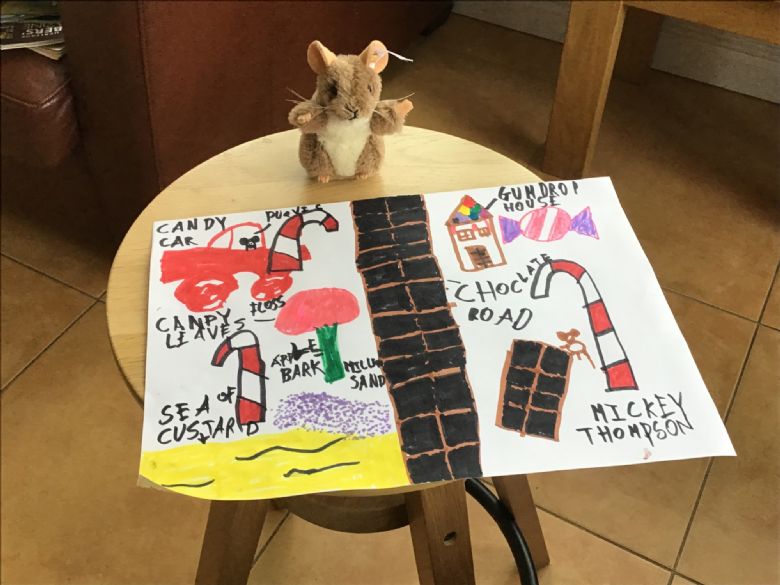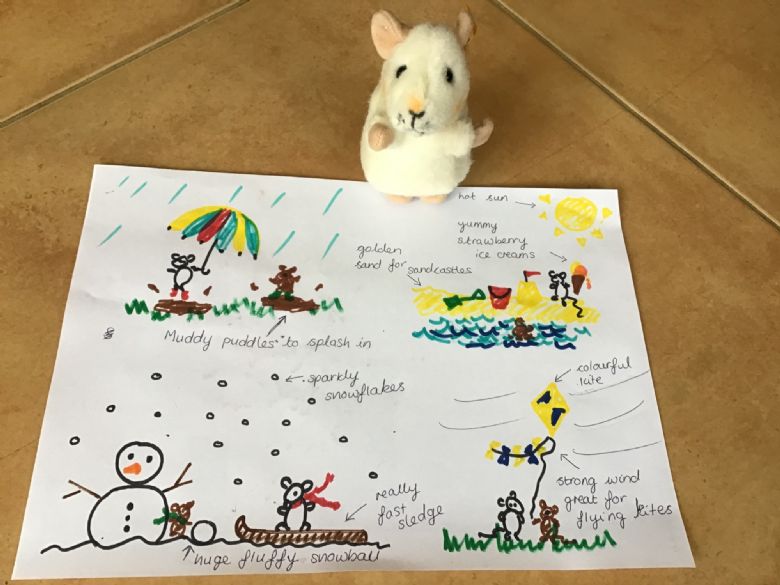 Mickey Thompson drew a candy land where everything was made out of sweets. Purvis drew a weather land where there was different sorts of weather and you could do lots of fun activities. I can't wait to see your ideas. Don't forget to use your adjectives (WOW words) to describe your land.
Maths.
This week we are going to continue our learning on number. Below are links to two great maths games to practise your skills.
Karate Cats Maths Game (Reception and Year 1)
Bud's Number Garden (Reception)
Counting backwards is a really useful skill in maths particularly when we are taking away numbers. There are a couple of videos below to help you with this skill.
Reception.
Have a go at the one more one less sheets. There are easier and harder levels for 0-10 and 0-20. There are also some problem solving activities for you to have a go at.
Year 1.
Have a go at the fluency and problem solving activities involving more and less. There are 3 different levels so choose the ones you feel most comfortable doing.
Parents - in some of the problem solving questions the children are asked to prove their answer. They can use drawings or apparatus to support their explanations if this is the case.
Have fun!
Mrs Lightfoot (and Purvis and Mickey Thompson)