Friday 3rd April
Happy Easter From Mrs Shelley. Watch the clip below.
Phonics (15 – 20 mins): Spelling Test Please ask your child to spell the words from this week's spelling list. Please mark and reward your child accordingly for their effort.
Parent tips: If you want more of a challenge you can dictate whole sentences. More challenge - Include spellings from previous weeks in your sentences. Even more challenge – Ask different types of sentences e.g. statements, questions, commands and exclamations and see if the correct punctuation is used.
English: Yesterday you created an Easter Poem using verbs and similes. Today I would like you to think how you can add performance to your poem. This might be by acting it out or by using your voice. Watch Michael Rosen performance for inspiration.
Have fun performing your poem to your family. If possible, try recording your voice onto J2E so I can hear your expression ( watch my film above to see how) or if you have the technology in your house to film your performance, you could upload this into your J2E file by recording yourself ,open up J2E, click on my files and then drag and drop your clip to where I have circled. Then share the file with me.
If you are struggling with this technology then you could use JIT to type up your poem and I can read it myself. Rememberer to share it with me (ces51)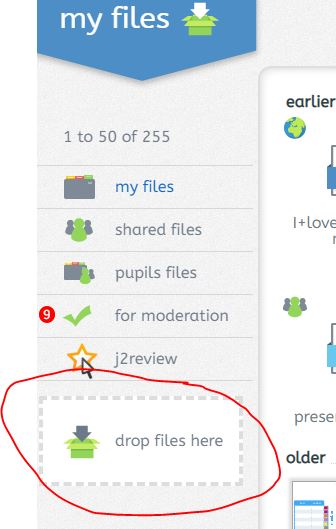 (I have attached the notes from last week if you missed how to share your work with me on J2E).
Maths: As it is the last day of term I have uploaded some fun Easter maths sheets to complete. Look at the table below to see which ones you would like to complete.
| | |
| --- | --- |
| Easter Bunny Measurement | I can measure using a ruler |
| Easter Egg Colour by Numbers Division | I can recall related division facts for the two, three, five and ten times tables. |
| Equivalent Number Sentence | I can correctly match equivalent addition and subtraction number sentences |
| Matching Numbers and words | I can match four digit numbers with words |
| Easter Egg Fractions | I can find fractions of numbers |
| Solve the Easter Secret Message | I can use mental addition and subtraction to find the missing letters |
RE by Mrs Postlethwaite: Hi everyone,
As we lead up to Easter and come to the end of our current R.E topic I would like you to choose from the following 5 activities. You may do as many as you wish, you may decide to do some over the Easter School holiday. I would love to see some photographs of your work on the newsletter.
1. Can you write an Easter prayer that reflects your thoughts and thanks about Easter and Spring.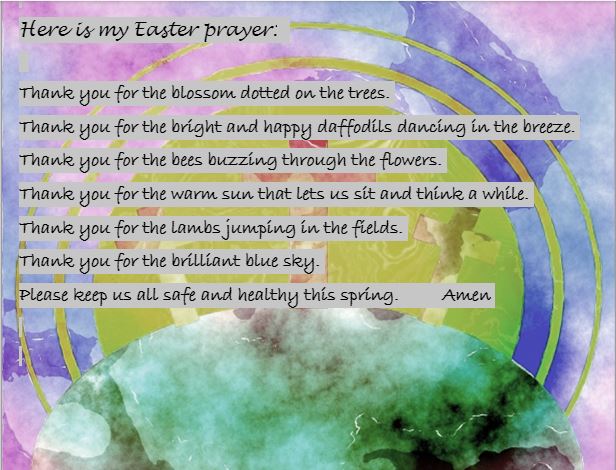 2. Maybe you could hang your prayer on a home- made Easter tree created form some branches and decorated paper eggs.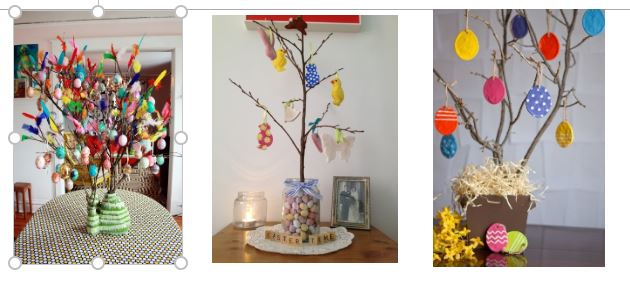 Have a go at some Easter baking, after all, celebrations are time for a treat! It would be a lovely idea for you to treat someone you cannot see at the moment and show them you are still thinking of them by making them a special Easter treat.
There are a couple of simple ideas below that might inspire…
https://www.bbcgoodfood.com/recipes/iced-easter-biscuits
https://www.bbcgoodfood.com/recipes/healthy-easter-bunny-pancakes
https://www.bing.com/videos/search?q=easter+nest+cakes&docid=608002497802996811&mid=D98E9DB5A69330207546D98E9DB5A69330207546&view=detail&FORM=VIRE
4. Make an Easter card for your family. Pinterest is a great site for inspiration and is free to join.
5. The children really enjoyed watching a film of the Easter story made by other children. I have included the link so they can watch it again at home.
https://www.youtube.com/watch?v=LgFZDCguR8E
We wish you all a lovely Easter with lots of sunshine and yummy treats.
Enjoy everything as much as you can.
Missing you all.
Love and Best Wishes
Mrs Shelley, Mrs Postlethwaite and Monty xxx