Friday 24th April
Happy Friday Skylarks.
Spelling test: Ask an adult to test how good you can spell the common exception words or the suffix words.
Common exception words
door floor poor because find
Suffix words

After watch my video where I will be reading sentences and you will have to write down which is the correct spelling of the homophone there. If you are a little unsure then click back on the video clips from earlier in the week ( Monday - explanation and Tuesday - song). Good Luck!
English: Yesterday you became an author and created your own chapter based on the story by Enid Blyton 'The Magic Faraway Tree'.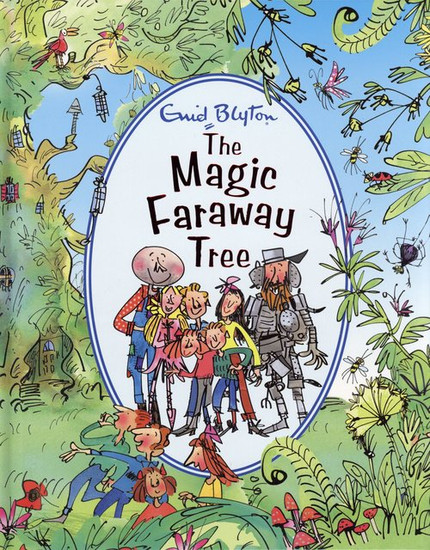 Today I want you to think about C.U.P.S (Capitals, Up levelling - choosing better words and Understanding - Does your sentence make sense? Have you missed any words out? Punctuation and Spellings) to edit your work from yesterday. Once you are happy with it then upload it on to J2E. I don't mind if you use your performance voice and record yourself reading it to me, or typing up your words or taking an image of your beautiful handwriting. Just remember to share it with me (ces51). Make sure you write who the author is on your writing.
Maths: Today we are going to be converting and comparing different lengths. Watch this song to learn how a length is the same size but how it can be recorded using different measurements.
Look at the different levels of challenge and select one to have a go at? Copy and complete the challenges into your home learning books.
cm = centimetres m = metres km = kilometres
Bronze Challenge - How many cm in 1 m? How many mm in 1 cm? How many m in 1 km?

Silver Challenge - How many cm in 3 m? How many mm in 10 cm? How many m in 5 km?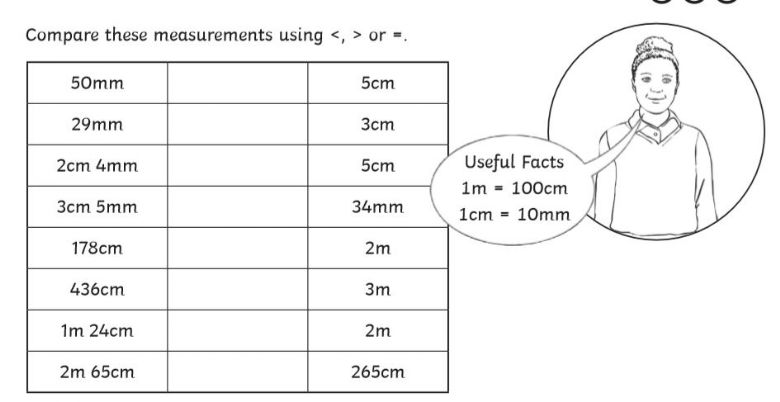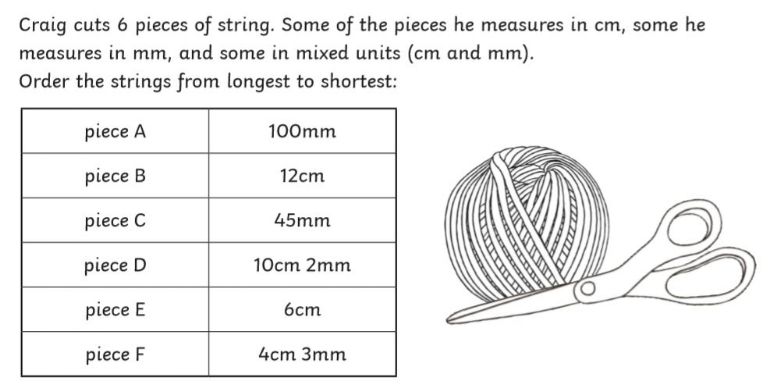 Gold Challenge: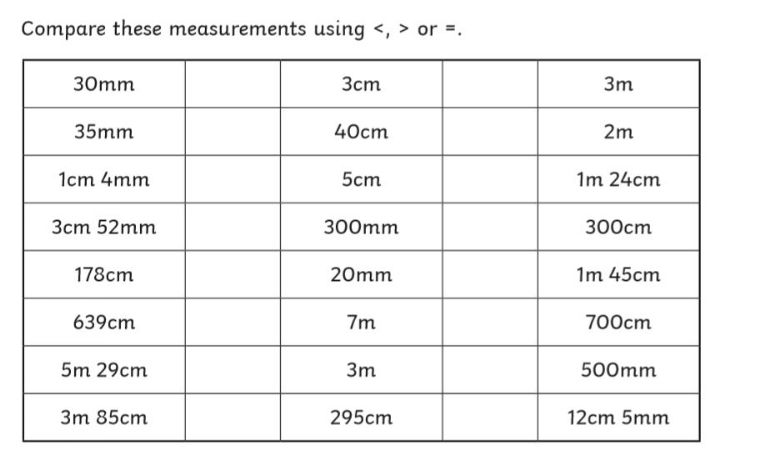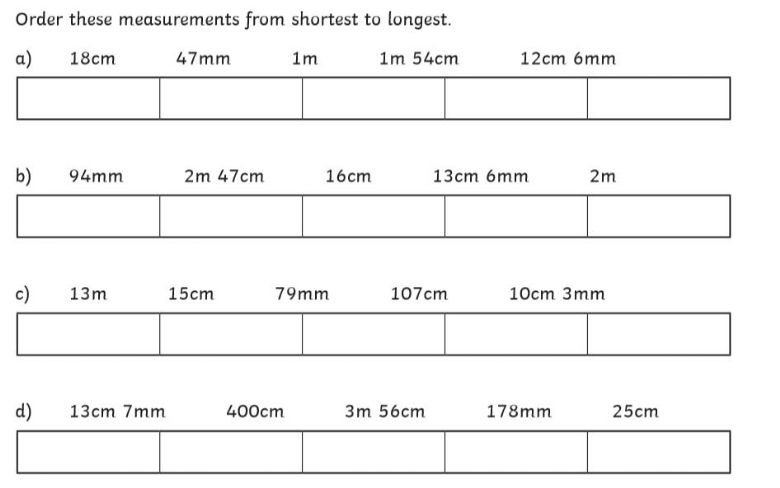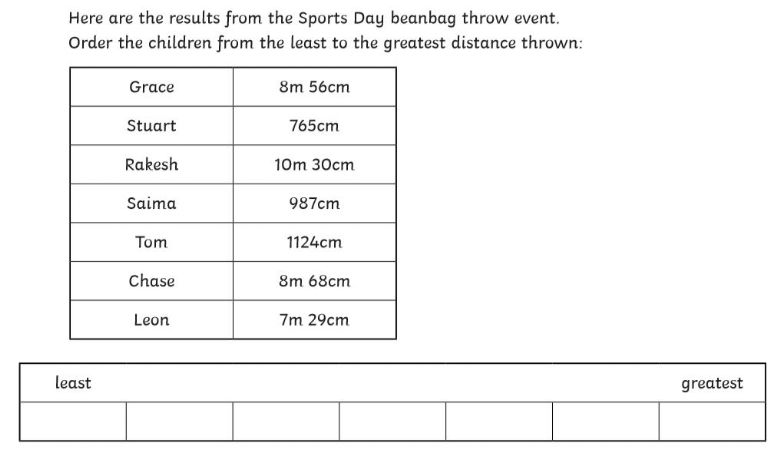 Extra Challenge for all levels - Take this quiz and see how many questions you can answer correctly. Good Luck. https://www.educationquizzes.com/ks1/maths/year-2-measurements-length-and-height/
Weekly Science Activity: Our next Science topic is all about Plants and Growth.
This week I would you to go outside again and investigate. What can you find growing in the garden or close by? Spring has really sprung in my garden with all the lovely sunshine we have been having. I took some photographs of what I found growing.
Go in your garden and have a look what you have growing. You can use the chart below to help or you could draw what you found or take photographs. I have also put a hunt chart below if you want to print off and take it around your garden. Try and learn the names of some of the plants you have in the garden. Which is your favourite? Why? Have a close look at the flowers. What is the same? What is different? If you can put some photos of you searching and investigating onto J2E. (Share with Mrs P zap8 and Mrs Shelley ces51) We would love to see them.
You may have lots of trees in your garden and are wondering what they are. If you want you could record what trees you found by drawing them, or photographing them, or writing a list or sticking down a leaf from the tree and labelling it. Go on a hunt and have fun exploring.