Abberley Acorns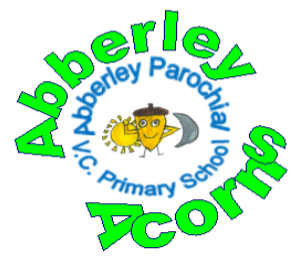 Abberley Acorns is our before and after school provision.
Every morning before school, we run a breakfast club, which starts at 8am. During this time, children can eat breakfast, play games, practice their drawing, socialise and in the warmer weather play outside.
From 3.30 to 6.00pm our after school care runs. 3.30 to 4.30pm is when our clubs are on, but children can choose to remain with the Acorns staff if they prefer. Please see the current clubs on offer below.
From 4.30 to 6.00pm, children can choose to participate in a variety of games and activities which are available in the Acorns cabin.
To see some examples of the fun we have had at Abberley Acorns, please take a look at the gallery page on the right.
Costs
Breakfast club: £2.50 (£3.00 to include breakfast)
3.30 - 4.30pm: £3.00
3.30 - 5.00pm: £5.00
3.30 - 5.30pm: £7.50 (includes an evening snack)
3.30 - 6.00pm: £10.00 (includes an evening snack)