Abberley Acorns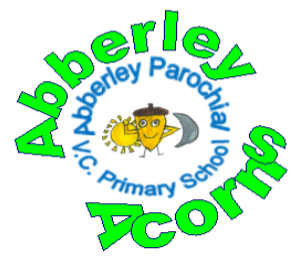 Every morning before school, we run a breakfast club, which starts at 8am. During this time, children can eat breakfast, play games, practice their drawing, socialise and in the warmer weather play outside.
From 3.20 to 6.00pm our after school care runs. 3.30 to 4.25pm is when our range of clubs are on, but children can choose to remain with the Acorns staff if they prefer. Please see the current clubs on offer below. The clubs are included in the Abberley Acorns price.
From 4.30 to 6.00pm, children can choose to participate in a variety of games and activities which are available. A snack or supper (if booked) are provided between 5.00 and 5.30pm.
If you have a child in pre-school, who you would like to attend, please call or e-mail the office to register and book your child in.
From September 2022

For details relating to privacy and data, please see the policies section of the website.