There's always learning to be done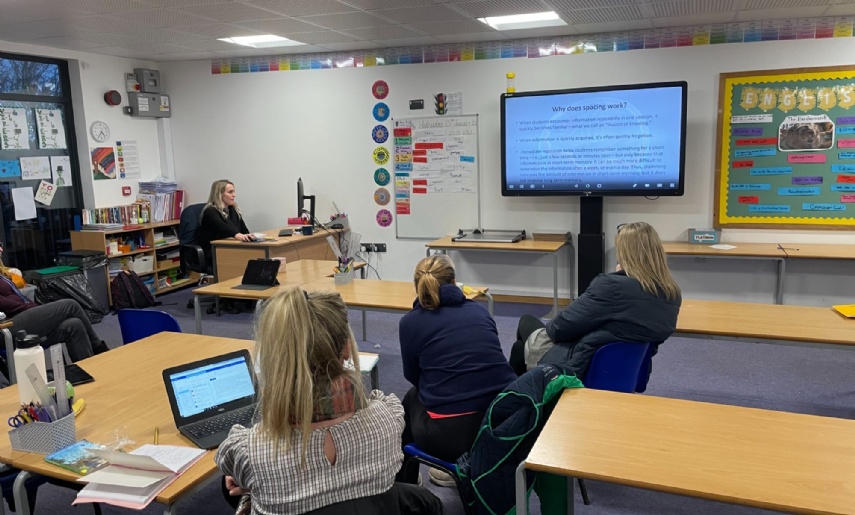 At Abberley, we've never finished learning. During our training meeting yesterday, Miss Harvey shared strategies on spaced retrieval.
One of our goals is to enable children to progress through a sequence of learning. Our curriculum is designed so that key concepts and knowledge are revisited across the cycles, so that children can build on the knowledge that they already have and connect new ideas and skills with what they already know. We are looking to develop strategies to aid children in remembering and retaining their learning.
The idea of spaced retrieval is that children revisit learning for shorter periods but at more regular intervals.