Year 5 recreate the Jabbawocky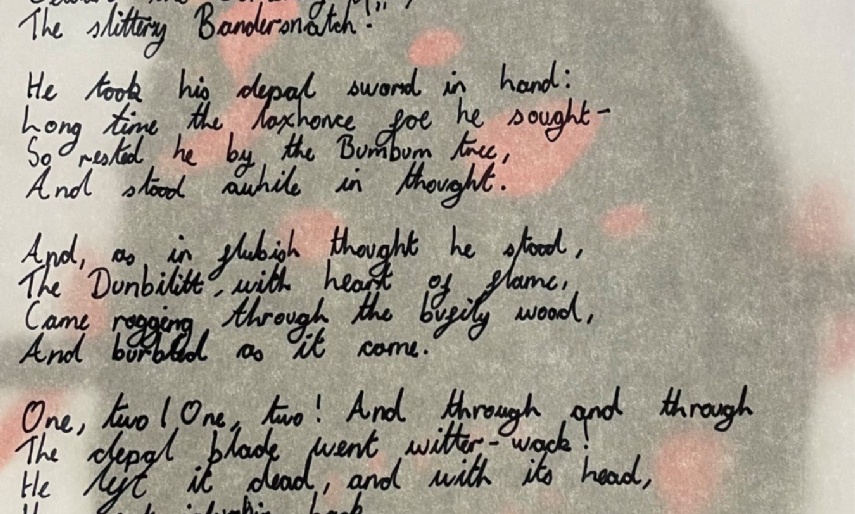 Year 5 and 6 have been exploring themes from Alice in Wonderland in English. This week, Y5 looked at the poem the Jabbawocky and created their own monster poem.
It is great to see the children working hard to improve their handwriting throughout the school.