The Gruffolo's Child.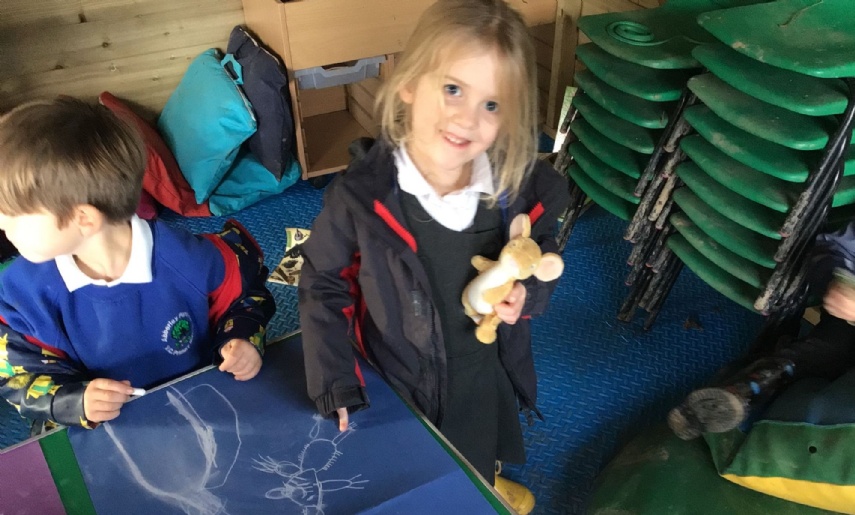 Fantastic cave paintings by Reception.
This week Wrens have been enjoying some winter themed stories. At Outdoor learning we listened to the story of The Gruffolo's Child by Julia Donaldson and Axel Scheffler. We used the chalks to create some brilliant cave style paintings featuring the different characters in the story. Take a look at the pictures below.