Raising money for the Salvation Army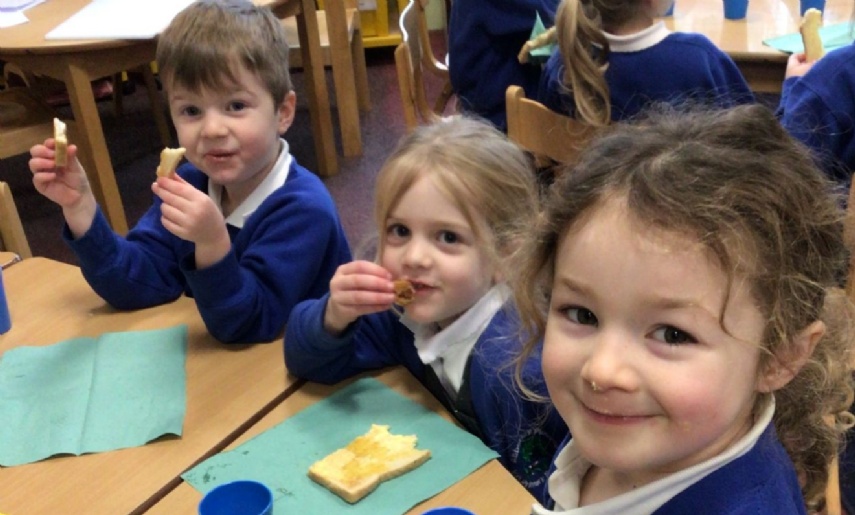 Wrens Class enjoy hot chocolate and toast.
Wrens Class enjoyed a cup of hot chocolate and a piece of toast at break this morning to raise funds for the Salvation Army, Worcester. The treats were particularly welcome given the cold damp weather outside today. Check the newsletter for details of which day the other classes will be able to purchase their hot chocolate and toast next week. The cost of taking part in this activity is £1.00.