Christmas Tree Festival - Stanford Church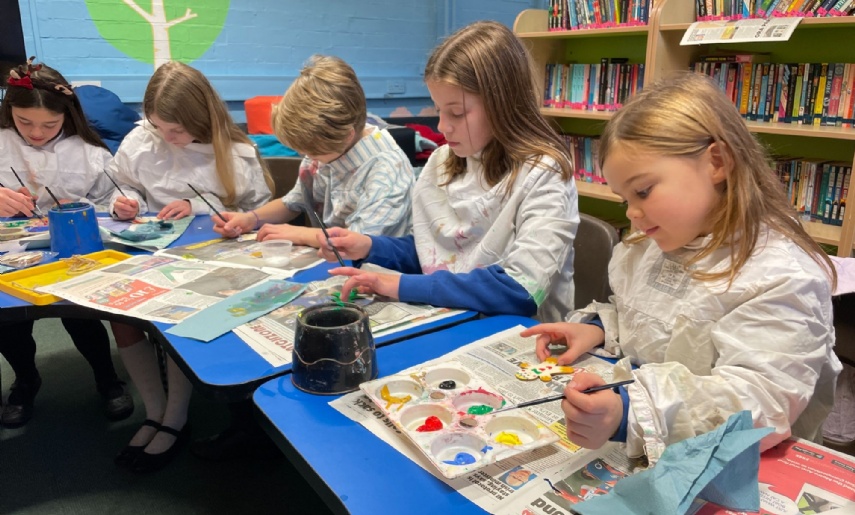 Lots of focus went into designing and perfecting our tree decorations in today's lunchtime Christmas craft club.
Following our victory at the Stanford Church Christmas tree festival last year, we are very excited to be entering this wonderful celebration again. A big thank you to Lanes in Stockton for sponsoring our tree. This year, children have come along to our Christmas craft club at lunchtime today to decorate their tree decoration. They had a fantastic time with paint and glitter, thinking about making their decoration stand out as much as possible. The club will be on again tomorrow and we hope as many children as possible will be able to contribute with their creativity. A big thank you to our year 6 helpers for supporting the younger children.
The festival will take place this weekend on Saturday 10am - 4pm and Sunday 11am - 4pm if you would like to see all the entries. There will be a church service at 10am on Sunday morning.