National League Football Tournament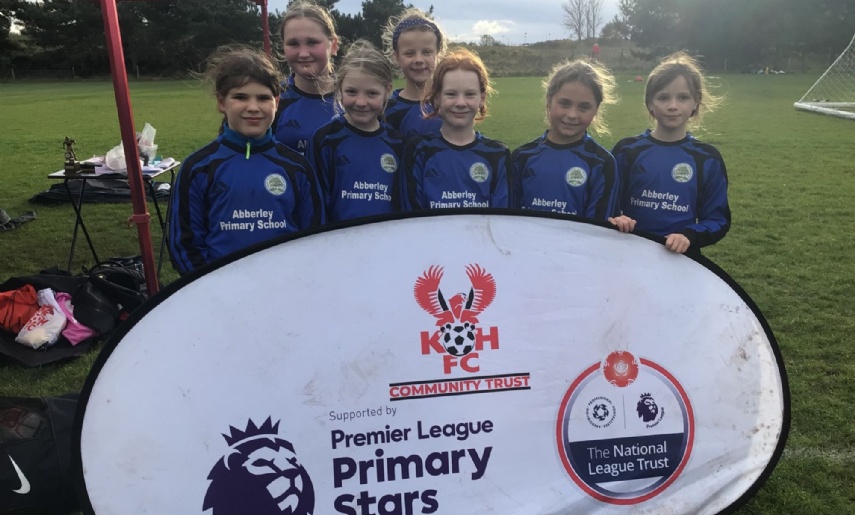 What an exciting afternoon of football! The girls played amazing football and showed excellent team work.
Abberley played six matches in total, whereby they won three and lost three of their games. Abberley scored the most goals of the whole tournament, kicking 23 balls into the back of the net! Jessie- Mai scored her first ever goal for Abberley, Olivia and Alice scored a hat trick during the first game too! Evelyn had a couple of near misses but assisted in setting up some of the 23 goals. Niamh was thrilled as she ran up from the defence and managed to squeeze in a goal too. There was strong defence also from Niamh, Sophie and Alana as only a few goals were conceded over the six games.
I was extremely impressed with the football and team skills today.