Abberley are winners of the West Worcestershire Girl's small school football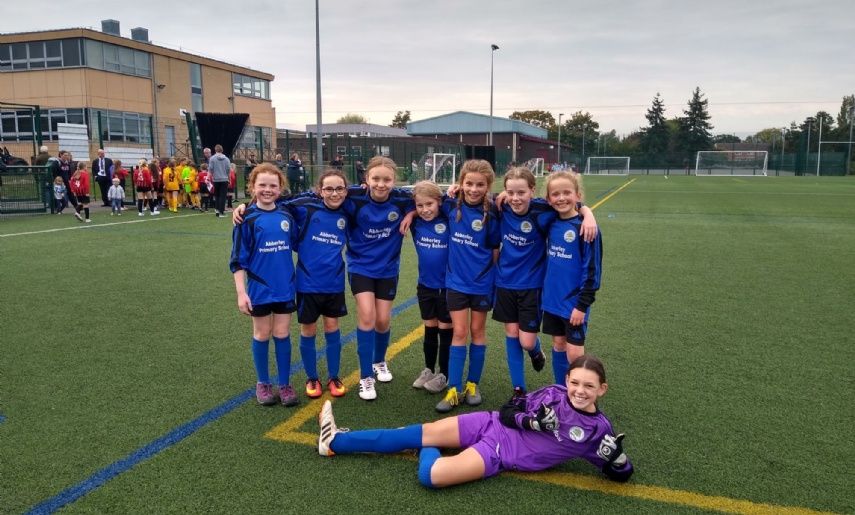 The girls performed incredibly well to win the West Worcestershire tournament.
On Wednesday 23rd October, the girls travelled to Dyson Perrins to play in a tournament with twelve other teams. After a successful group stage where they finished top of their group they went on to play Callow End in the Semi-final, winning 1-0. The final was against Martley and was a closely fought contest. However, towards the end of the match, Olivia managed to break clear of the defence, leaving her one on one with the goal keeper. With great composure, she managed to slot the ball into the bottom left corner. The team will no proceed to the Worcestershire small schools final.