Residential visits and our curriculum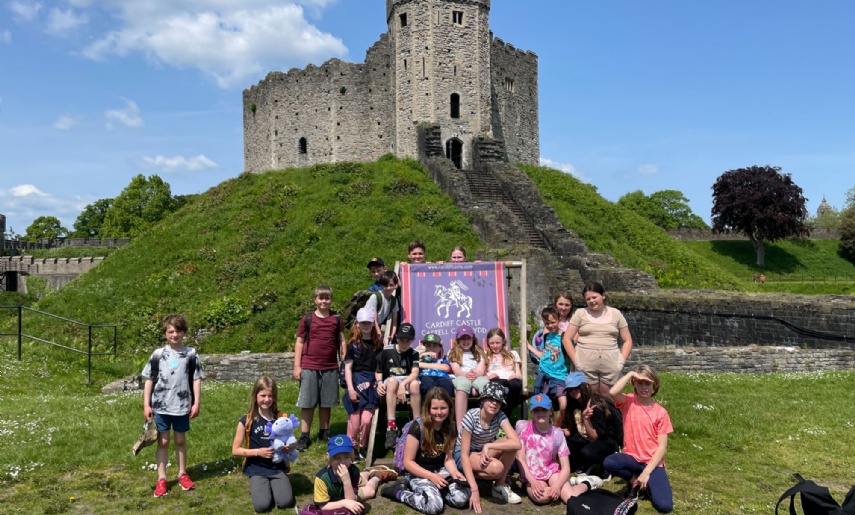 Over the past couple of months all of the children in Key Stage 2 have had the opportunity to go on a residential trip. While these trips are a brilliant chance for the children to develop their team work skills, build friendships and challenge themselves through new experiences, they are also critical to deeply enriching elements of the school curriculum.
At the first residential for Year 3 at the Pioneer Centre, the children were challenged to understand their reaction to different physical locations (heights, underground caves), and to work as a team, supporting each other to step outside their comfort zone and push themselves to achieve success. Communication skills, listening, physical awareness and team work were key to the children's development, as well as for many of them this being their first time staying away from home independent of their family.
The Year 5 and 6 children had a three day trip to Cardiff, which included many curriculum areas: geography with the need to learn about being in a new place with a different language, and learning how to navigate locally; history with the visit to Cardiff Castle and the National Museum of Wales; politics and current affairs with the trip to the Senedd and the debates in the chamber using the same technology and processes as the Assembly Members; science with the visit to Technoquest; PE with the trip to the bowling alley.
The Year 4 group spent three days at Folly Farm focussed on both science and technology, learning about their local environment and the bugs, animals and birds that live there, setting up cameras and nature-friendly wildlife traps to capture the animals either on film or in real life, and then working with technology to design, create and edit a documentary, share with the group and constructively critique each team's final work.
All these trips away have deepened the children's understanding of the curriculum areas, and enriched their learning through broadening their horizons, challenging their boundaries and perceptions, and building relationships and confidence. Our children are incredibly lucky to have all of these opportunities to learn and grow, and I am very grateful to the staff at Abberley for building these residentials into the school timetable, and for giving up time with their own families to enable them.